As the world economy becomes more globalized and China's market power grows quickly, countries worldwide are slowly starting to pay more attention to China. In recent years, China's share of the world's economy and trade has flourished. More countries and business people want to trade with China than ever before.
Since the "Belt and Road" policy was put in place a few years ago, China's trade with, for example, European countries has become more critical.
Mandarin or Chinese has the most native speakers of any language in the world, so you can probably guess that learning Chinese for business has a lot of benefits. Learning Mandarin Chinese will give you many great opportunities, whether you are an employee, a business owner, or just planning your career.
Interestingly, Mandarin Chinese is becoming a more important language around the world. It replaces English in business communication because China is now home to many top companies.
This article explores some reasons to learn Chinese, opportunities to be gained by studying Chinese and highlights eight main benefits of learning Chinese for business.
As the key to understanding China, the Chinese language is prominently essential. The Chinese language has a long history, and the Chinese language is also one of the most spoken languages in the world. The Chinese language is also an important language for business and trade. Many international companies use the Chinese language to communicate with their customers and partners in China.
Because trade has grown, having Chinese skills and being able to speak Chinese has become an essential part of many people's career growth in the international business world. The Chinese language is used in China. It is also understood in countries like Singapore and Malaysia, both in South Asia. More than 1.2 billion people speak Mandarin as their mother language, and you need to know the language if you want your business to do well.
More and more people who work in international trade want to learn Chinese. And as a learner of Chinese, you might like to learn Business Chinese because it is a subset of the Chinese language. If you want your business to grow in places where people speak Chinese, you can't expect everyone to know your language. It's up to you to put in the work by learning the language.
2 BUSINESS CHINESE STRENGTHENS WORKING AND SOCIAL RELATIONSHIPS
Business Chinese strengthens working and social relationships by providing a common language for businesses to communicate. By learning Business Chinese, you will develop a better understanding of the Chinese business culture and build strong relationships with your Chinese counterparts. In addition, Business Chinese can help you negotiate better deals and terms with your Chinese suppliers and customers.
For people working in China, your Chinese coworkers or workers in Chinese firms are essential people to talk to in an environment where Chinese is spoken. You might have a lot of work-related or professional words used in everyday work talk or go through intense business negotiations.
If all of you know how to talk about simple things and do not learn to speak basic Chinese, it will be hard to get along with these people in different work situations. Communication is one of the essential parts of working as a team or with Chinese companies. The most important things to ask yourself are, "What does it mean if you do not understand what your coworker says?" "Will a lacking understanding of Chinese culture and language result in a loss in potential business opportunities?" These are essential questions whether you are in Shanghai, Beijing, or tier 3 and tier 4 cities in China.
If you want to do business with Chinese people, partners, contractors, and customers, you need to be able to speak Mandarin Chinese. Even if they speak perfect English or a foreign language, you both know that knowing their mother tongue will help you build trust and a more personal connection. If you don't have any Chinese business partners, learning Chinese will help you make more connections, which will increase your chances of doing well in business.
China has about 1.4 billion people living there. Many people all over the world speak Chinese. This means that there are thousands of opportunities to do business with experts in many fields. Learning Chinese will give you more options for business partners, contractors, consultants, and customers if you want to do business.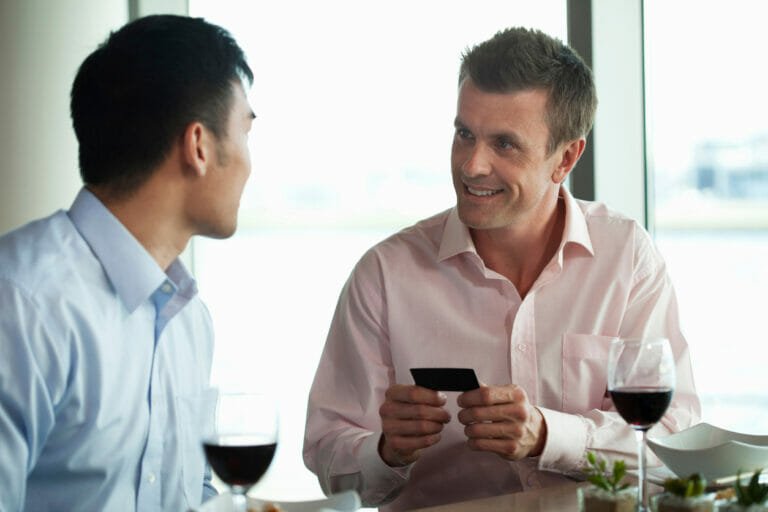 3 LEARNING CHINESE WILL HELP YOUR UNDERSTANDING OF CHINESE BUSINESS CULTURE AND ETIQUETTE
If you're doing business in China or with Chinese companies, learning Mandarin Chinese will help you to understand Chinese business culture and etiquette. For those of you who have already learned about the Chinese language and culture, you probably know that the Chinese language is full of idioms and expressions that can be difficult to understand for those who don't speak the language. Thus, Mandarin communication will give you a significant advantage in negotiations and other business dealings.
If you work in China or with a Chinese business partner or Chinese clients, learning about Chinese culture and manners will help you. You will be able to reach this goal if you learn Business Chinese.
Business etiquette always has different improvements and fusions in different cultures. For instance, your native Chinese colleague or trading partner will find it strange and embarrassing when you try to greet them with a kiss on the cheek. Chinese people prefer shaking hands confidently and smiling to express their friendliness.
It can be hard to do business with people from other countries. Business etiquette, in particular, can be very different from one culture to the next. This can lead to misunderstandings, embarrassment, and even failed business deals in the worst case.
The way Chinese business people act is very complicated, and it is essential to do your homework and learn how to do things correctly. For example, it's vital to be careful when giving gifts since many officials see gifts as bribes. In a conversation, it's best to avoid direct negative answers like "no." Instead, it's often better to say something less natural, like "I will need more time to think about it."
When you learn Mandarin Chinese for business, you will learn these customs and better understand Chinese business etiquette. This will make you more polite and help you explain your ideas better. In the same way, you'll learn and better understand business and legal terms from China. Speaking mandarin can better understand what's going on in the Chinese business world and the Chinese economy. You won't miss out on essential details or nuances in translation when communicating with Chinese speakers.
Learning business Chinese will also help you increase your knowledge about how Chinese businesses and customers work and think. You'll know what makes them tick and what gets them going. You'll learn how to talk to them better and build business relationships that last when you learn Mandarin. Understanding the Chinese language will also help you get to know people better, which is helpful because Chinese people like to do business with people they trust.
4 BEING ABLE TO USE CHINESE WILL HELP COMPANIES GROW AND MAKE MORE MONEY
Being able to use Chinese will help companies grow and make more money. This is because China is a rapidly growing economy, and being able to communicate with Chinese businesses and consumers will give companies a competitive edge. Additionally, China is a huge market for many products and services, so tapping into that market can lead to increased profits.
If you can speak Mandarin Chinese well enough to get by, you will have more business and networking opportunities and ultimately expand your business. It's easier to learn Chinese than you might think. Even if you say basic phrases to Chinese partners in their native tongue, they will appreciate your efforts to "be more Chinese".
The Chinese appreciate your efforts and the little extra you have done to improve communication. In addition, Learning Chinese will also eliminate the need for translators, saving money for businesses and reducing error probability and mistakes during translation sessions. Since these skills are rare, you can expect your career prospects to improve in return.
China has one of the fastest-growing economies and one of the biggest markets in the world. Adding Chinese markets to your business can be very profitable. But for this expansion to work, you need to be able to speak Chinese and talk to business partners in their language.
As was said above, if you want to build a business in China that does well, you should know about Chinese business culture and etiquette. In the same way, it's essential to build strong personal and professional relationships. Growing your business in China could make you a lot of money if you do this.
As we already pointed out, learning Chinese for business can help you make more money by lowering your business costs. You will be less dependent on translators and save money on translation costs.
5 CHINESE SKILLS WILL IMPROVE COMMERCIAL NEGOTIATION TECHNIQUES
The ability to speak the Chinese language will undoubtedly improve commercial negotiation techniques. This is because Chinese is the language of business in many parts of the world, and being able to communicate effectively in this language will give negotiators a significant advantage. Furthermore, understanding Chinese culture and customs will also be beneficial in negotiations, as this can help build rapport and trust with counterparts.
If you are in China for business, it will be helpful if you can speak their language. This shows respect, gets around awkward language barriers, and keeps you from having to use a translator all the time. When doing business with the Chinese, trust is crucial. Meetings and social events are always set up ahead of time for Chinese people before they talk about business.
Trust needs to be based on something real. You will understand how Chinese people think when learning the Chinese language well enough to use it in business. This will help you gain their confidence and have better conversations with possible clients.
6 LEARNING CHINESE GIVES YOU AN EDGE OVER OTHER PEOPLE AND MAKES IT MORE LIKELY THAT YOU WILL GET A RAISE OR A PROMOTION
Learning Chinese gives you an edge over other people and makes it more likely that you will get a raise or a promotion. With the ever-increasing globalization, being able to speak Chinese gives you a clear advantage in the job market. Many companies are now doing business with China, and communicating effectively can help you stand out from the competition.
If you can speak the Chinese language fluently, it will also be easier to do business and grow in some of the world's most important cities like Hong Kong, Beijing, Singapore, and Taipei.
Which employee do you want to be the first to start your business in China? Who is smarter: the person who doesn't know Chinese or speaks Chinese well and knows Chinese culture? Learning Chinese has never been more critical.
Most job, product, and service markets are already full, so it's crucial to stand out. Even though more people are learning Chinese, there are still fewer people who speak Chinese as a second language than English or Arabic.
So, if you want to grow your business in China and want it to be successful, you should know that if you can speak the Chinese business language well, you will stand out from most other employees. As a business owner, you will be able to use China's economy as a powerhouse to your advantage. You'll also be able to make better connections with possible partners and offer your customers new opportunities.
If you want to be more competitive in business worldwide, you should learn Chinese.
7 CHINESE SKILLS WILL MAKE YOUR BUSINESS IDEA CLEARER
If you have a business idea that you want to make more transparent, learning Chinese can help. The language has a lot of idioms and expressions that can help explain concepts more clearly. In addition, the written Chinese characters are exact and concise, so they can help communicate your ideas more effectively.
One of the most important reasons for business people to learn Mandarin is to be able to talk about and present their ideas. They will do their best to explain the point of their presentation about a business idea, define a business strategy with specific numbers and indices, or analyze all the signs in Chinese.
And again, when you are presenting your business idea before the decision-makers in a Chinese company, it is crucial to communicate directly with them and not through the "English translator" in that company.
During a short presentation, there will be limited time, and you want to convince the decision-makers in the Chinese companies. While the Chinese might have English speakers, these are not necessarily the decision-makers in the company. Using Chinese can be a vital tool to communicate better or as an "ice-breaker" that will enable you to get more business opportunities and collaboration with your target company in China.
8 CHINESE SKILLS WILL HELP YOU GET A BETTER UNDERSTANDING OF THE BUSINESS CLIMATE IN CHINA AND NEW IDEAS
If you want to do business in China and Chinese communities, it's essential to have at least some basic Chinese skills. This will help you better understand the business climate in China and new ideas. Even if you're not planning on doing business in China, learning Chinese can still be beneficial. It can help you understand Chinese culture and history better, and it can also be a valuable skill to have in general.
China is also the fastest-growing consumer market, so communicating with and understanding how Chinese consumers act is a huge plus.
It's important to remember that business is done differently in different countries. Many ways of doing business in other countries are not necessarily better or worse than how you do business. They are just different.
If you learn Chinese for business, you will learn more about how the Chinese economy works and how Chinese people do business. Some ways to run a business may seem strange but can be surprisingly profitable.
They can also help you develop new ideas by showing how other cultures and markets do things well.
China is one of the countries whose economy is growing the fastest. Many new technologies, trends, skills, and ways of doing business are used. Understanding the Chinese economy and business trends will also teach you how business is done worldwide.
BUSINESS CHINESE COURSES AT LC CHINESE SCHOOL
The benefits of learning Chinese for business are immense. Imagine knowing the language of one of the biggest economies in the world. You'll be well on your way to understanding its business culture and building meaningful connections with Chinese-speaking people. Speaking Chinese fluently will take some time, effort, and patience. However, it is one of the most significant investments you can make in your career.
At LC Chinese School, you'll find a supportive environment to help you learn Chinese, whether you're just starting to learn a new language or are already well on your way to speaking it fluently.
We have classes tailored to each student's goals so that you can spend your time working with the Chinese language more efficiently. You can take Business Chinese classes to move up in your career. These courses can be made for groups or one-on-one programs tailored to your industry's needs.
We also have beginner classes where the focus is on pronunciation, the tonal system, and pinyin, not the Chinese characters so that you can save time and learn more quickly.
Our trainers are skilled and can teach courses like intensive boot camps, classes that focus on business and corporate-speak, small group classes, and one-on-one tutoring in a casual setting.
Your business Chinese will improve quickly if you learn from professional schools and teachers with a lot of experience. Business Chinese is an area where LC Chinese School has done a lot of good work. We have helped people from all over the world who work in China, especially with our Business Chinese courses.
Online Chinese courses make Chinese language learning easier for you as a business person because you don't have to worry about where you'll learn or how you'll fit it into your busy schedules.
DO YOU WANT TO LEARN MORE MANDARIN CHINESE OR KNOW SOMEONE WHO WANTS TO?