HSK EXAM - THE FULL GUIDE
The HSK Exam or the Hànyǔ shuǐpíng kǎoshì 汉语水平考试 in Chinese, which literally means "Chinese Level Test", is the most important Chinese Proficiency Test worldwide. The HSK Exam is an international standard test and rating of Chinese language skills. It measures how well people who don't speak Chinese as their first language can use Chinese in their daily, academic, and professional lives. The HSK test was established, and the first one was held abroad in 1991.
The HSK test is arranged by the Chinese education ministry. They are also in charge of the Confucius Institutes Kǒng zǐ xuéyuàn 孔子学院. The HSK Exam is given at private language schools, universities, and Confucius institutes, among other places, all over the world. The HSK test has the same questions and dates everywhere in the world, but not every testing center hosts an HSK Exam every month.
Many students want to take the HSK Exam for a variety of reasons, such as to find out how well they know Chinese, to reach a personal goal, or to move up in their careers. At LC Chinese School, we have a number of programs and packages from HSK 1 to HSK 6 that help students prepare for and schedule their exams.
HSK TEST LEVELS
There are six different levels of HSK. HSK 1 is for beginners and goes all the way up to HSK 6, which is fluency in all situations. Let's talk a bit more about each level and what you should expect when you take the test:
• HSK 1 – The ability to understand basic Chinese words and phrases
• HSK 2 – Can use basic Chinese and apply to complete simple tasks
• HSK 3 – Can communicate daily for academic and professional purposes
• HSK 4 – Converse fluently in various topics with native Chinese speakers
• HSK 5 – Fluent speaking and ability to read a Chinese newspaper
• HSK 6 – Ability to express whatever you wish either spoken or written.
| Level | Test Duration | Words To Learn |
| --- | --- | --- |
| | | |
| | | |
| | | |
| | | |
| | | |
| | | |
THE NEW HSK: HSK 3.0
From next year on, the HSK will have nine levels instead of six. The HSK Exam is about to change more than it ever has before. The current structure of 6 levels will be changed to a structure of 9 levels, to make it easier to show what you can at a higher level.
HOW THE HSK EXAM WORKS
The HSK test can be taken on a computer or on paper. You can also take a Chinese proficiency test to see how well you speak Chinese. This is called the HSKK Exam. Here you should note that there is an extra K in the name. The K comes from the added Chinese word Kǒuyǔ 口语 oral. In all, there are three of these tests. Feel free to get in touch if you want to know more about HSKK Exams.
In terms of the computer and written exams, here are a few useful points about how the test works:
• HSK 1 and HSK 2 are the two most basic HSK exams. They involve pinyin and characters.
• HSK 1 and HSK 2 test how well you can listen and read.
• From HSK 3 to HSK 6, there are only Chinese characters and no pinyin.
• HSK 3 to HSK 6 tests your ability to listen, read, and write or type.
NOTE: You can choose either the written test or the computer test. Most of the time, we suggest the computer test because you don't have to write each character by hand, which is hard for many foreigners. If you use a keyboard to type the pinyin and characters automatically, it will be easier for you to get good grades.
HSK EXAM DATES FOR THE FALL OF 2022
If you are taking the HSK the exam dates are always either on a Saturday or a Sunday. Here is a list of the upcoming test dates in the fall of 2022.
| Date of Exam | Results Due (Paper Test) | Results Due (Online Test) |
| --- | --- | --- |
| | | |
| Saturday, September 17, 2022 | | |
| | | |
| Saturday, November 19, 2022 | | |
| Saturday, December 4, 2022 | | |
HSKK EXAM DATES, Fall 2022 
| Date of Exam | Results Due |
| --- | --- |
| Saturday, October 16, 2022 | |
| | |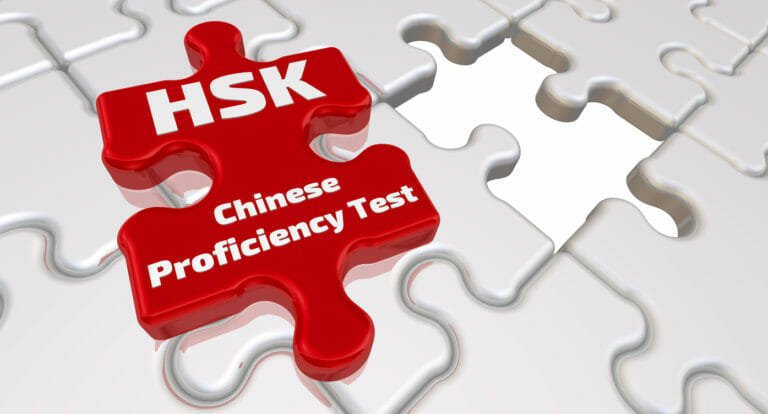 HSK EXAM PRICES (CNY)
Please note these are the prices for taking the HSK Exam in China. The prices around the world will vary depending on your location.
Courses – Preparation for the HSK exam
Our HSK classes are taught by experienced teachers who know exactly the tools you need to pass your HSK Exam. You will learn the exact grammar structures, words, and sentence patterns you need to do well on your HSK Test. You can take Small Group Classes, One-on-One Classes, and Immersion Programs along with your HSK classes. We can help you sign up for the HSK Exam and give you any other information you need at LC Chinese School. We can also answer any other exam-related questions you have.
What we offer:
• HSK Classes are taught by experienced and professional HSK Teachers.
• One-on-one lessons to help you get ahead quickly
• Start any Monday of the year
• HSK exams are held every month.


COURSE PRICES – HSK Exam Preparation 
Regular Course Options and Pricing
HSK Standard – 20h 1-on-1 HSK classes
| Time duration | Discount | Price |
| --- | --- | --- |
| | | |
| | | |
| | | |
| | | |
| | | |
Intensive Class Options and Pricing
HSK Intensive – 30h 1-on-1 HSK classes
| Time duration | Discount | Price |
| --- | --- | --- |
| | | |
| | | |
| | | |
| | | |
| | | |