Chinese Proficiency Test or HSK (Hànyǔ shuǐpíng kǎoshì 汉语水平考试) is an international standardized test of Chinese language skills. It assesses students who do not have Chinese as their mother tongue's abilities to use the Chinese language in practice.
HSK consists of six levels: HSK level 1, HSK level 2, HSK level 3, HSK level 4, HSK level 5 and HSK level 6.
MAKE A PLAN FOR YOUR PREPARATIONS
Maybe you are now in a situation where you need an HSK score to demonstrate your Chinese level to potential employers, in your Chinese work visa application or study application.
Or maybe you have tangible proof of what level of Chinese you have that you want to show others?
If you are studying Chinese and need formal or official proof of your Chinese level, the HSK test is the best and safest way to get this.
Whatever reason you have for wanting to take the HSK test, it is important in the first instance to make a plan for the preparation ahead.
Even students with strong language skills may have difficulty passing exams. No matter how confident you are with your Chinese skills, it will help if you continue to spend time getting to know the structure and content of the HSK test through effective, targeted practice.
HAVE A BASIC OVERVIEW OF THE HSK TEST: USING HSK 4 AS AN EXAMPLE
It is important to understand the basic content and structure of HSK. Let's look at the HSK 4 test:
There are 3 sections:
1. Listening, 45 questions, 30 minutes.
2. Reading: 40 questions, 40 minutes
3. Writing/typing on a keyboard on the online HSK test: 15 questions, 25 minutes.
Extra listening time: 5 minutes
Total time on the HSK 4 test: 1 time and 40 minutes
Although the highest possible score is 300, only 180 is required to pass HSK 4.
At the HSK 4 level, the exam covers a predefined vocabulary of 1200 words.
The writing section of the traditional paper-based HSK 4 contains five questions that involve handwriting a sentence in Chinese based on a given image and word.
If you have problems writing in Chinese at the same time as you want to pass the HSK test, you should consider taking the exam online since the online version of the HSK test does not require you to write Chinese characters by hand. When taking the test online, it is enough to enter the characters on the PC instead of typing them by hand.
Generally, we recommend taking the Online HSK test, as you then do not have to write every Chinese character by hand, something that is more difficult for many foreigners.
You get the same HSK diploma and certificate regardless of whether you complete the test online or offline.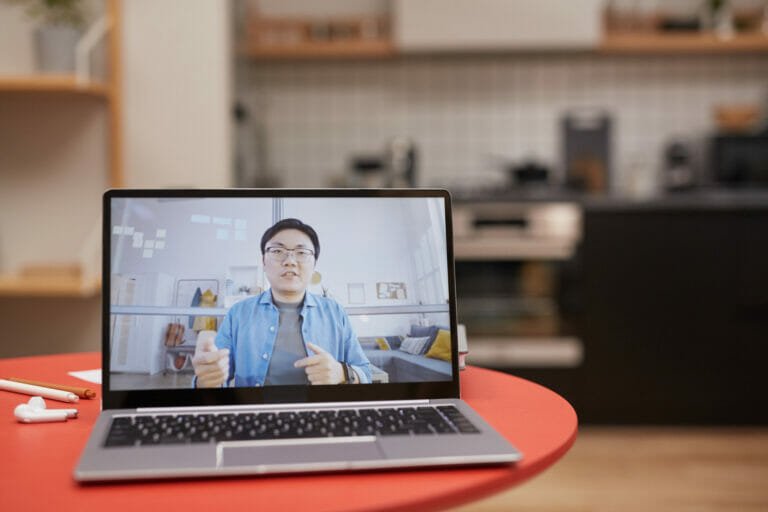 THE IMPORTANCE OF REMEMBERING CHINESE VOCABULARY
Starting to work with your vocabulary is a good basis for passing the HSK test. In fact, there is a predefined vocabulary for each HSK level.
The vocabulary needed for each level in the HSK test is:
HSK level 1: 150 words
HSK level 2: 300 words
HSK level 3: 600 words
HSK level 4: 1200 words
HSK level 5: 2500 words
HSK level 6: 5000 words
USE FLASHCARDS WHEN STUDYING CHINESE
When you have finished reading some of the study material you use to prepare for the test, you should focus on looking up unfamiliar words in dictionaries. You can then make flashcards, either electronic or paper, to help you remember Chinese characters and words you found difficult.
It would help if you make flashcards for unfamiliar words that often pop up as you prepare for the HSK test.
If you do this, you will end up having flashcards aimed at the words that will appear on the test itself.


TRY TO IMPROVE YOUR OVERALL CHINESE LEVEL BEFORE THE ACTUAL TEST
It is important to spend time improving the overall level of Chineseness if you have time before the actual test date.
Are you, for example planning to take the HSK test at level 4, you can take Chinese classes and study Chinese books at a higher level than HSK 4 (HSK 5, 6).
Chinese texts at a higher level, such as HSK 5, are covering the vocabulary needed to pass the HSK 4 test.
Entering the test with an improved overall Chinese level increases the chance of passing the HSK test.
DO YOU WANT TO LEARN MORE MANDARIN CHINESE OR KNOW SOMEONE WHO WANTS TO?