The Spring Festival, also called Chinese New Year, is the biggest and most important holiday for Chinese people worldwide.
On Saturday, January 14, 2023, the Chinese New Year Celebration at LC Chinese School went well.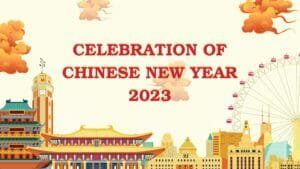 This Spring Festival celebration was a complete success; all participants learned about the Chinese Spring Festival's culture through experiencing the following activities.
Making red envelopes
Making Chinese lanterns
Making Chinese dumplings
Writing Spring Festival couplets
Paper cutting, etc.
Thanks to all students who attended the LC Chinese School New Year celebration. Thank you also to NRK who took part in the celebration.
Zhù dàjiā xīnnián kuàilè, wànshì rúyì!
祝大家新年快乐,万事如意!
We wish you all a happy new year and all the best!
Read more about the celebration on NRK's ​​website: https://www.nrk.no/norge/harens-ar-1.16270652#top