The Mid-Autumn Festival (Zhōngqiūjié 中秋节) means family reunions (tuánjù 团聚) for the Chinese. The festival is celebrated when the moon is believed to be the largest or at its fullest.
The full moon is seen in China as a symbol of prosperity, happiness and harmony.
During the festival, the Chinese enjoy different types of "moon cakes" (yuèbǐng 月饼)
along with hot Chinese tea.


WDID THE CHINESE START TO CELEBRATE THE MID-AUTUMN FESTIVAL?

The Mid-Autumn Festival has a history of over 3000 years, and it is a festival that can be dated back to moon worship in the Shang Dynasty (1600-1046 BC).
It has been an important festival that many poets have written about, and there are many popular stories and legends about the Mid-Autumn Festival in Chinese society.
Thus, it can be said that the Mid-Autumn Festival has been explained and celebrated by generations of Chinese.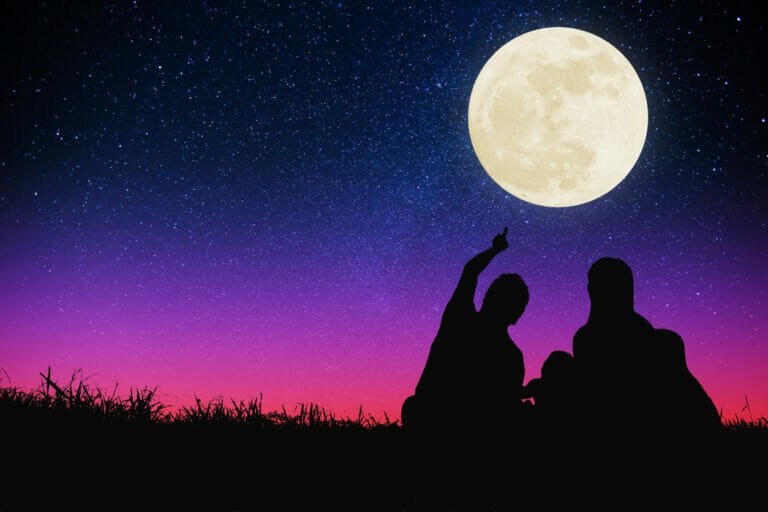 TRADITIONS DURING THE MID-AUTUMN FESTIVAL IN CHINESE
shǎngyuè 赏月 to admire the full moon
diǎn dēnglóng 灯笼 灯笼 to light lanterns
wán huādēng 花灯 花灯 to play with coloured lanterns
chī yuèbǐng 吃 月饼 to eat moon cakes
tuánjù 团聚 to reunite


DO YOU WANT TO LEARN MORE CHINESE OR KNOW SOMEONE WHO DOES?
If you want to learn Chinese, feel free to register for a free trial class here or send an email to me (Chen Huimin) at huimin@laerkinesisk.no.
The Chinese school has both Norwegian and Chinese teachers with PhD in Chinese, are proficient and have extensive experience in teaching Chinese.
We offer private lessons and group classes at all levels, HSK 1-6, children, adults, business. All Chinese classes are offered in classrooms or online.
Do you know anyone who wants to learn Chinese? We will give you 500 US dollars as a bonus as a part of our program "Refer a friend – get $ 500" if your friend or others you introduce to us start taking Chinese classes at our school. Register here if this is interesting for you!